Description
INJECTOR DYNAMICS 1050X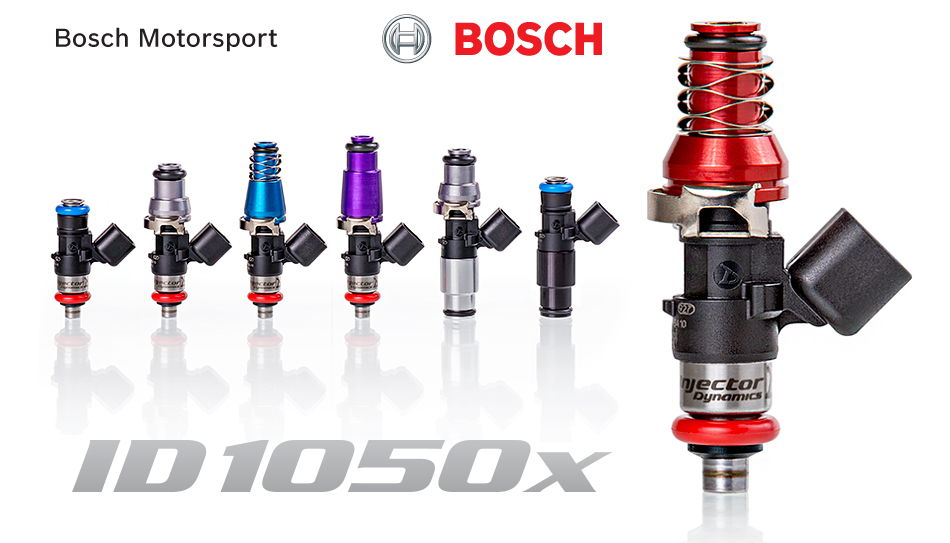 The ID1050x is the evolution of the ID1000, and the latest addition to the X-Series. It is the most recent offering from the partnership of Injector Dynamics and Bosch Motorsport, and is the result of lessons learned during development of the ID1300x, and ID1700x. Like the ID1300x and ID1700x, the ID1050x is not a modified production component. It is a built to spec motorsport injector, offering optimization of critical operating parameters important to you, the motorsport tuner. Compared to the original ID1000, the ID1050x offers numerous improvements, and is sure to become the new reference.
Available in:
Basic Specifications
Nominal Flow Rate – 1065cc/min @ 3.0 Bar (43.5 psi) Using Gasoline at 52 Degrees C (125 Degrees F)
Maximum Differential Fuel Pressure – 10.0 Bar (145.0 psi)
Fuel Compatibility – Compatible With All Known Fuels
Electrical Connector – USCAR
About Injector Daymancis
At Injector Dynamics, we are proud of our position as the technological leader, and proud of our ability to function at the same high level as the auto manufacturers.
To date, we are the only motorsport injector supplier providing emissions compliant high flow injectors to OE manufacturers. Namely, the twin turbo Noble M600 which meets strict European emissions specifications.
We are also the only supplier to have earned the title of authorized technical partner with the largest automotive supplier in the world.